Customer Portal
Customer Self-Serve Portal
Add convenience for your customers, reduce support costs and increase transparency and control over billing-related activities.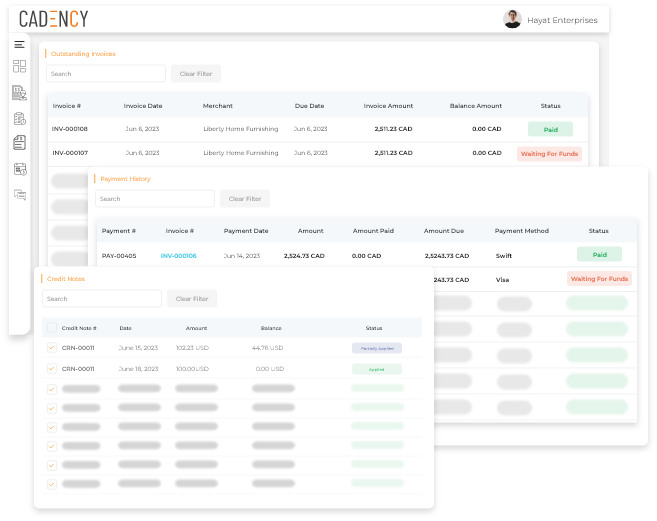 Customer Convenience Online
Enhance the invoice and payment journeys for your customers by giving them a user-friendly online portal. Customers will have direct access to their account information, payment history, invoices and payment options around the clock at their convenience.
Provide your customers with simple and smooth payment journeys, so you can accelerate your cash flow. With intuitive dashboards, your customers can easily find the invoicing information they need along with familiar payment methods, so they can pay you quicker.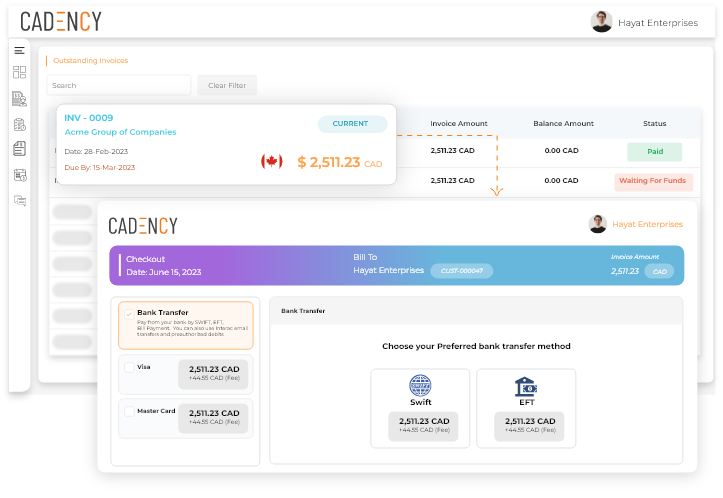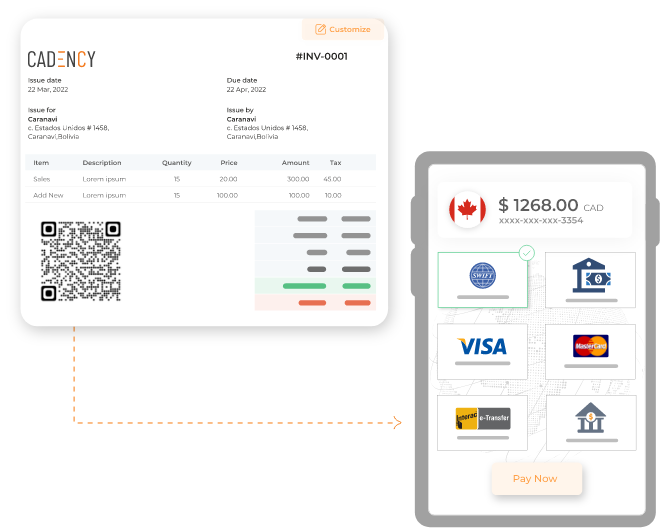 Allow your customers to set up automatic recurring payments or opt for modern payment methods, such as open banking or real-time payments. Cadency further enhances the customer experience by incorporating QR codes and in-built payment functionality directly into invoices.
Stay Connected with Your Customers
The self-serve customer portal allows your customers to raise queries, dispute invoices and securely chat with your AR team. Customers can submit their concerns, attach supporting documents, and communicate on the centralized platform which allows for greater transparency.